Depositions are the key to civil litigation, and few discovery phases conclude without a handful of these useful, information-gathering proceedings.  But only a small percent of attorneys elect to  conduct a video deposition of the deponent's testimony, even though they are beneficial in the long-run.
Here are a few items that attorneys should consider when scheduling their next deposition, if they are contemplating putting the deponent on video:
Psychological Element
By nature, we all act a bit different when we know that our words and actions are being video-recorded.  According to a post in the Chicago Tribune (2013), when the camera is rolling, "[a] person realizes that everything is being recorded. Everything. It's up to them to communicate their message. [T]hey're talking directly to the masses … who will evaluate and judge not just on words but on appearance, tone and all sorts of other factors that might change the meaning of their message."
When you capture a witness' testimony, at a video deposition, you are getting the full picture and able to quash much textual-interpretation and transcription innuendo.  Why wouldn't you want to take advantage of all avenues of testimony?  Of course, you would.
Deponent Unavailable for Trial
Whether you know in advance, or it comes as a surprise, there is great value in preserving the audio/video testimony of witnesses, during their video depositions.  Pursuant to New Jersey's Rules of Evidence, 804(b)(1), prior [deposition] testimony may be used during trial, when a witness is deemed unavailable.
When a witness testifies with video, a litigation support team can assist in synchronizing the video with the official transcript.  Once synchronized, counsel may use certain portions for playback at trial – typical when a witness is unavailable to testify, but equally as effective during the impeachment of trial testimony. Unless for impeachment, playback designations are usually stipulated to, in part, or ordered by the judge when an agreement cannot be made between the parties.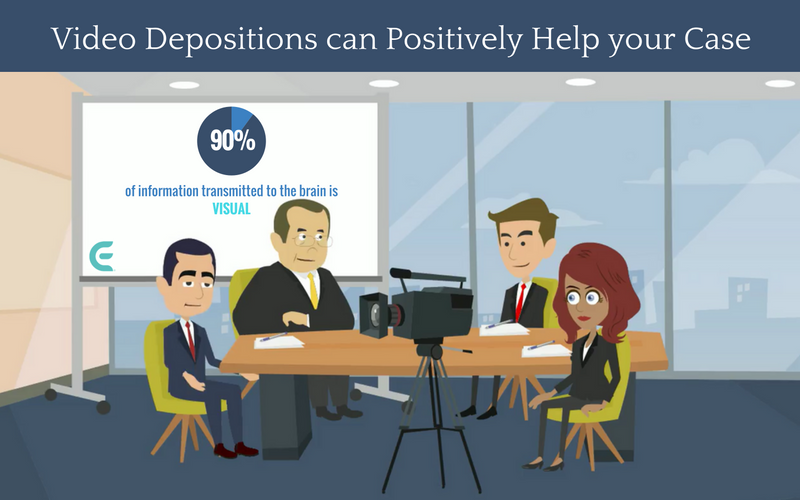 Exhibit Interaction
When it comes time to have your witness shift attention to an exhibit, why not capture the moment on video?  After all, there is a reason for focusing on relevant documents during the proceeding, and those points are best captured on video, to show – witness' manner and reaction in testifying to the exhibit.
Sometimes a textual "yes" or "no" is not enough.  When read, alone, it is hard to fathom what the deponent was doing contemporaneously with the response.  However, having a video to reference may solve that mystery.  For instance, a "yes" response may turn into a perceived maybe, or less convincing yes, if we have a video of the answer wherein the witness contradictorily shrugs shoulder, squints eyes, or even shakes his/her head, while answering.  Here, a video deposition can speak volumes as to the confidence supporting the answer.
Visuals are Processed Faster than Text
When it comes time to summarize your deposition, and eventually prepare for settlement or trial – the fastest, most effective way to retain the testimony is by reviewing a video deposition.  In fact, according to visualteachingalliance.com, the brain processes visual information 60,000 times faster than text.
When reviewing the video deposition, you are able to bookmark time, pause and notate, and forward to the points of importance by cross-referencing a video log of exhibits, objections and more.  There are no substitutes for these resources, especially when litigating a complex and/or high-exposure matter.
Convenient, Inexpensive Access
Today, technology affords so much to the end-user, at prices more reasonable than ever.  For a few hundred dollars, you can have synchronized video depositions, with transcripts, as an invested resource in your case.  Even more, end-clients (like insurance adjusters and corporate counsel), are expecting firms to provide convenient means of deposition summaries and, perhaps, there is no more efficient and timesaving way to review the deposition proceeding than that of a video file.
Moreover, video depositions serve as great resources when preparing your witness for live-testimony, at trial.  Specifically, positive elements of the prior, recorded-proceeding can be emphasized, and negative elements can be remedied – all before game time!  When weighing cost with benefit, there is little doubt that a video deposition offers attorneys the resources to succeed during the pre-trial and trial phases.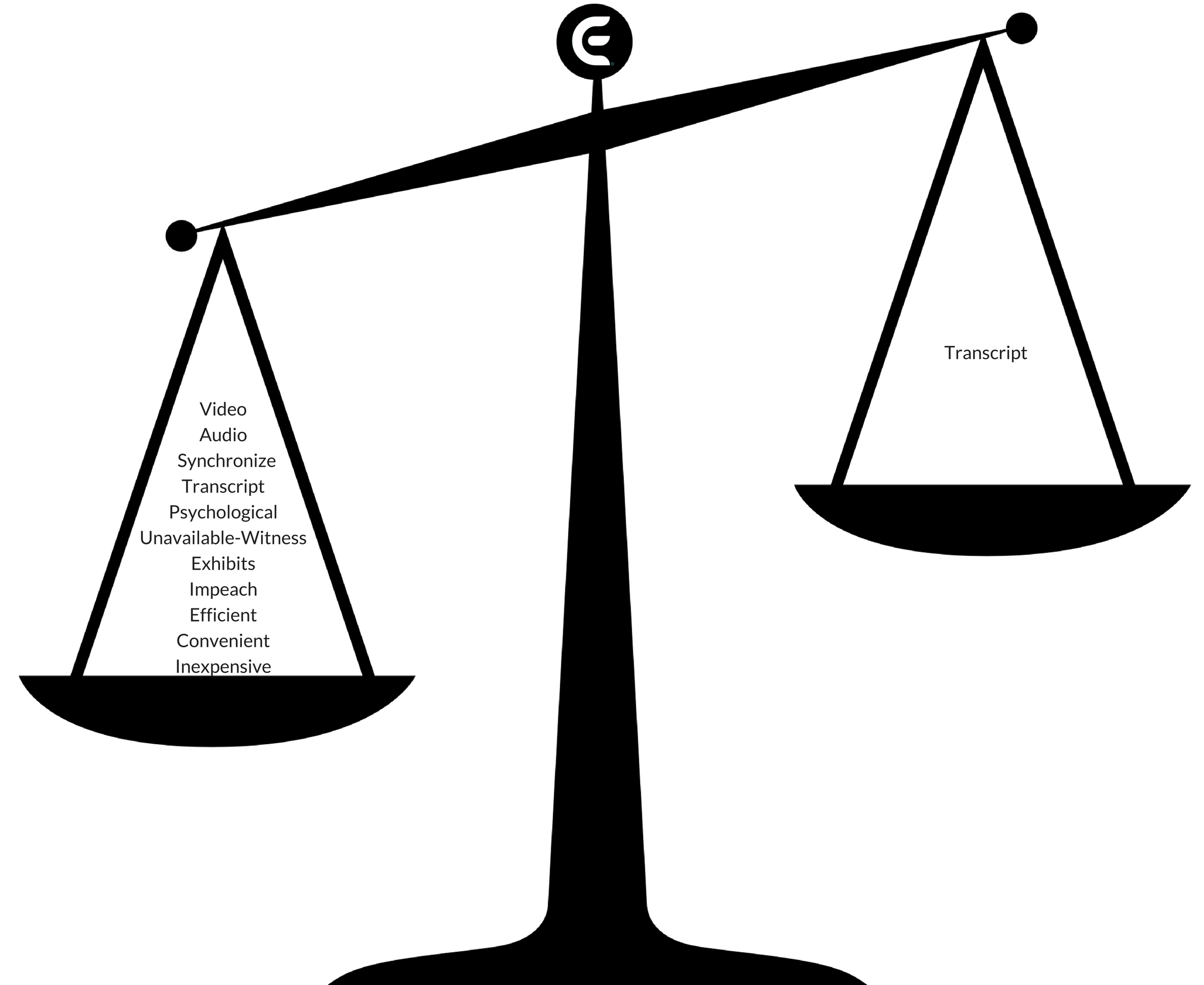 For more about video depositions, court reporting, or any of our other litigation support services, please visit us at LITeGATION.com.